Patient Testimonials
Case One:
Brian is 53 years old. He happened to be working on a roof, slipped and fell on his back over a metal rod. The pain was severe as three of the vertebrae transverse processes were broken off.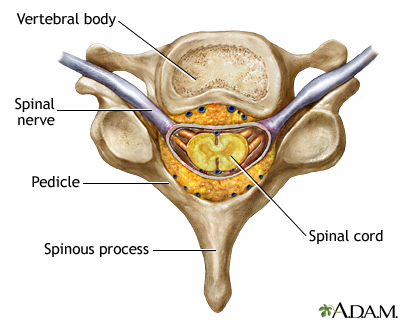 There was no way to surgically attach the pieces of bone back onto the vertebrae. For this condition the routine homeopathic remedy is Symphytum.
"Injuries of the bones are healed most promptly with Symphytum

.

30c.
A DICTIONARY OF PRACTICAL MATERIA MEDICA By John Henry CLARKE, M.D.
Within a few days Brian was able to work again without pain.
A few months later he came back to me asking if there was anything that could be done about his sleeping problems. For over 30 years he was not able to get to sleep until 3 a.m.
In our literature there are about 500 remedies listed to treat this symptom. Brian was a person who loved to work but he was also quite impatient and easily irritated. Under the listing of Coffea we see the following symptoms:
Sleeplessness, from over-excitability of mind and body.
We know that coffee improves concentration, ambition and congeniality. But taken in larger amounts it can create irritability. In the homeopathic doses it does the opposite – it activates the sleep cycle and calms the nervous system in general.
After a few doses of Coffea 30c Brian was sleeping well and now several months later he is able to get to sleep by 11 p.m and wakes refreshed. He is no longer irritable and feels more patient to the extent that he was able to stop his medication for irritability.
Brian was becoming a believer in homeopathic medicine. I then treated his chronic heartburn with a remedy called Robina 30c and then tendinitis with Bryonia 30c. On our last visit he said to me: Steve I want you to know I am happy for the first time in years and I have no symptoms at all. B: Everett Washington 2013
Case Two:
Kendra (not her real name) is 52 years old. She comes to me for a chronic bladder infection which she has had for about four years. The symptoms of this condition include: Burning with urination and chill with urination. Over her life-time she developed an allergy to the antibiotics and to latex.
She also has hay fever – to pink flowers, yellow flowers and an allergy to perfume. When around these items she will sneeze and get a runny nose.
My evaluation was that her immune system was too reactive in some areas (allergy tendencies) and not reactive enough in other areas (the chronic bladder infection). I needed to find a medicine which could make her immune system work with greater intelligence.
The clue to her case was that her symptoms were worse from cold and better from warmth. Even during urination as we see above she would experience a severe chilling of the whole body.
If one makes a study of the homeopathic remedy Sabadilla, one can see that it treats hay fever and bladder infections and a tendency to feeling too cold. In Clarke's dictionary1 it is listed for:
Shivering or external coldness.
Burning in urethra when urinating.
Violent spasmodic sneezing.
Great masses of white and transparent mucus are blown from nose.
The people who need this medicine feel cold easily and feel better from warm drinks.
Two weeks later and after a few doses of this medicine the bladder infection symptoms were 95% better. Over the next few weeks the allergy to flowers also improved greatly to the point that she had no more reaction to flowers.
Three months later she called me to say that the bladder and allergy symptoms were still better but a tooth had cracked and an abscess had developed. The swelling on her lower jaw was about the size of a golf ball. Her dentist could not give her a root canal until after the infection was resolved so she came to me for this condition as she did not want to take antibiotics.
I made a study of the situation and decided to give her Myristica sibifera. This medicine was first studied by Benoit Mure in the 1800's. It was used to treat many different situations of abscess: here is one case listed in Clarke's dictionary2:
An old man, 87, was seized with sudden arthritis of the shoulder, with intense fever. Allopaths first diagnosed it as osteomyelitis, but later a surgeon was called in, who pronounced it an arthritis purulent from the onset. After he had passed through the hands of eminent old-school authorities in Paris, who said nothing could be done, Cartier (homeopathic doctor) was sent for, and found the shoulder quite full of pus, and a particularly painful spot on the scapula, at a point where the bone was said by one authority to be attacked. Myristica. seb.3, five drops three times a day, was given. In ten days there was no longer suppuration, the size of the joint had become normal, and the tender spot was gone. Myristica. seb. has evidently great power over the suppurative process as affecting joints.
Our patient Kendra showed improvement within a few hours of taking the Myristica. Two days later all the swelling was resolved and the infection could no longer be detected. She received the root canal without incident.
1. A DICTIONARY OF PRACTICAL MATERIA MEDICA By John Henry CLARKE, M.D. – Sabadilla.
2. Clark ibid, Myristica.
K: Snohomish Wa, 2013
Case Three:
About six years ago our daughter had a prounounced issue with constipation and a fear of having bowel movements.  She had gone as long as 12 days without a successful movement and was quite unhappy & uncomfortable  After one visit with Dr. Olsen and three or four doses of a constitutional remedy she was totally cured. Her problem was completely resolved and never returned.
Amy and Michail L. Olympia Wa.
.
Case Four:
Before I consulted Dr. Olsen I had a metabolic disorder characterized by eating binges.Even after a big meal I could never feel full.This is now greatly improved along with my joint pains and asthma.
M.G. Snohomish, WA
Case  Five:
.
When I first started seeing Dr. Olsen in 2003, I was very depressed and suicidal.I was having grieving issues with the loss of my father, due to A.L.L. Leukemia.Now, I am in great health and relieved of my fathers passing.
S. L. Everett, WA
.
Wow! … I have truly been blessed by you and your homeopathic knowledge.
Dr. Olsen healed my … chronic allergy attacks of the sinus, bronchitis and asthma, and reoccurring hives.He also healed my paralyzing depression and suppressed resentment.
I have learned to be assertive in a positive and healthy manor, which stabilized by marriage.On top of all that he treated me for grief of two tragic deaths within 10 months.I have recommended family and friends to this wonderful doctor of homeopathy medicine.
D.F Lake Stevens, WA .
Female 18 years old.
It is a pleasure for me to share my "story of health" that I have experienced under the care of Dr. Olsen.
As a baby I experienced reactions to allergens.Eggs, milk and perfumed diapers/soap resulted in the outbreak of eczema on my body.The allergies manifested themselves as bedwetting when I was 2 – 3 yrs old and then into hay fever.The list of allergens grew toinclude grass, weeds, pollen, dust mites, dogs, cats, horses, nuts, all meat except chicken and citrus fruits.
By June of every year my immune system was so exhausted I would catch any bug going around, even pneumonia.From ages 10 – 13 I experienced alopecia areata (which can be quite scary to an adolescent!)By then I was also asthmatic and used a puffer whenever physical exertion was required. I was 16 years old when I met Dr. Olsen, and by then I suffered constant nausea, hives, histamine bumps, frequent severe headaches (instantly to perfume or smoke), finger pads cracking open, cold clammy hands, motion distortion, nail biting, no tolerance for heat or salt and gagged on water.
Dr. Olsen asked many questions, accepted every symptom as important, and listened intently to everything I had to say in a relaxed and non-rushed manner.He was very positive and I found it very hard to believe my ears when he said I would be free of the symptoms – cured!Everything was explained to me so I could understand what was wrong and how we were going to tackle the problems.I was prescribed one homeopathic remedy while my body began to heal and the layers of symptoms began to disappear!
A wonderful bonus was that a bad case of plantar warts (that had only increased and spread when I'd tried having them frozen off in the family doctor's office) just disappeared without any special attention to them.
Within a year, and less than 10 visits to see Dr. Olsen, I gradually became symptom free, enjoying excellent health.I am now 18 years old and only use my homeopathic remedy on an infrequent basis, strictly for maintenance as needed.
What a joy to eat all foods, actually crave water and love the heat!I look forward to Spring with it's beautiful floral display rather than dread the 2 – 3 month 'pollen flu'.
Dr. Olsen is very knowledgeable, supportive and professional.I highly recommend his services to everyone seeking better health.
V.PMaple Ridge, B.C.May, 2000